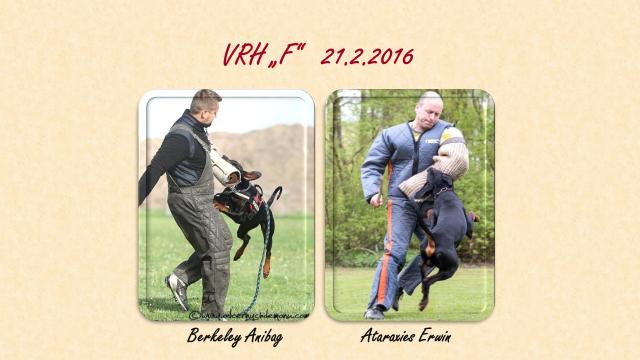 4 černí psi a 1 černá fena

Faust Ebony Queen
Forest Ebony Queen
Fort Ebony Queen
Fuoco Ebony Queen
Fantagiro Ebony Queen
Ataraxie´s Erwin


22.10.2012 DZB 127117 BH, IPO 1, ZTP SG1A Dilute DD, vWD-frei, HD frei,

cardio-free 2015


vWD-N/N, eyes-clear

Axel von Schattenjäger


17.02.2006, LOI LO0684565 BH, AD, ZTP HD-2, vWD-carrier, Dilute D/d

cardio-free,

eyes-clear, vWD-N/N

Bingo vom Haus Astegg


IPO 3, VPG 3

Valentina von Warringhof


IPO1

MC Performance Claudette's


SchH 3, IPO 3, ZTP 1A vWD-N/N, HD-A

2013 cardio-free




Goliath v. d. Krillenburg


BH, ZTP, HD-A

Maggie v. d. Krillenburg


BH, HD-A
Berkeley Anibag
BH, IPO3, ZM, FPr1

2014,2015 cardio free


vWD N/N, Dilute D/d

Zamu Les Deux Peupliers


PO 3, SchH 3 HD-A, PHPV/PHTVL-clear, vWD-clear,

2011 cardio free.




Jano von Bayern


BH, AD, IPO 3, VPG 3, FH 1

Phanouk les Deux Peupliers.


IPO3

..




Ismena Halit Pasa


BH, IPO 3 HD A,

.




Pimm's Number One Iz Doma Domeni


IPO 1, ZTP V 1A

Galanthus Nobilis Bretagne


ZVV1

.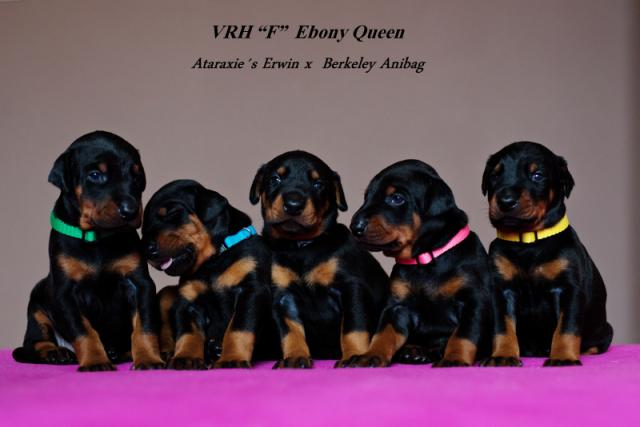 Štěňátka ze spojení Ataraxie´s Erwin a Berkeley Anibag!
Štěňata budou vhodná pro sport, chov i rodinu.
Spojení je velmi cenné pro chov díky vysoké nepříbuznosti předků!

Welpen aus Ataraxie´s Erwin und Berkeley Anibag!
Die Welpen werden für Sport, Zucht und Familie geeignet sein.
Die Verbindung ist züchterisch sehr wertvoll aufgrund der hohen Ahnenvielfalt!

Puppies from Ataraxie´s Erwin and Berkeley Anibag!
The puppies will be suitable for sports, breeding and family.
The connection is very valuable for breeding because of the high diversity of ancestors!
Přečteno celkem 965x